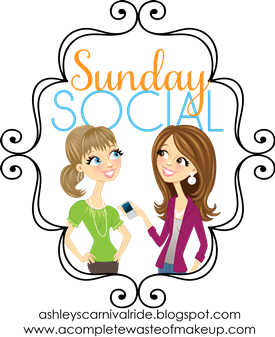 I'm linking up with a few blogs for a new link party....just for fun.
Here are my answers to this week's questions.
How did you come up with your blog name?
I had a blog called "Life of Leslie" but when I got married, I wanted us to have our own blog. Our last name is Morgan, so we picked "Did YOU Hear about the Morgans?"
What is your favorite thing about blogging?
I actually started blogging to keep my family up to date about my life because I moved and lived away from home. It has now become a fun hobby to chronicle the adventures my husband and I have.

What is one thing you have discovered because of blogging and now can't live without?
It's an online journal. It's nice to be able to put things down and have it there for the future.


Facebook or Twitter? and why?
Both. Facebook for keeping up with friends from high school and college. Twitter for most of my newer friends because Facebook can be so dramatic :)

If one celeb read your blog who would you want it to be?
Hmmm...I'm not given to being starstruck usually so I can't think of anyone.
What is something you want people to know about your blog?
That it is just a true life account of our lives. Fun or not fun. It is what it is :)

Til then-
Did YOU Hear about the Morgans?