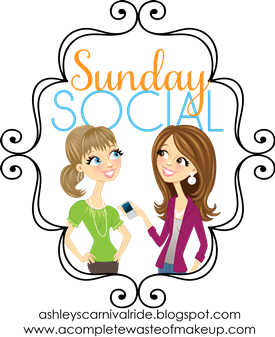 Linking up for week 2 of Sunday Social
Favorite movie of all time?
My favorite movie of all time is a toss up between Dirty Dancing, Steel Magnolias and Pretty Woman. I have loved each of those movies for years but I guess if I had to pick one to watch forever, I'd pick Pretty Woman
Favorite movie quote?
I love to watch movies but honestly, I don't remember specific lines from Many of them. I'm going to go with "It's so fluffy I'm gonna die" from Despicable Me. Also, a special movie because Matt and I saw it on the day we got engaged.
Best movie to watch for a girls night in?
Hmm, I pick How to lose a Guy in 10 days
Best breakup movie?
I have no idea...
Favorite celeb eye candy?
I don't really look at celebs very much. Before I was married, I liked Channing Tatum. Now, I just like to look at my hubs :)
Which movie star's closet would you want to raid?
Again, I'm not really starstruck so I guess someone who wears my size :)


Til then-
Did YOU Hear about the Morgans?